Administrator
Staff member
BARRING injuries it must be the same team that demolished both Motherwell and Hearts in the previous two league games. Did any notice incidentally that Ryan Christie didn't exactly look delighted to have scored and in one of the photos I posted yesterday where the players were walking around the ground after the game, everyone was happy but his face was tripping him!
Not sure if he was too modest to celebrate and it was just the photo rather than anything else but it was bothering me, so I'm mentioning it. Probably nothing. Here's the pic...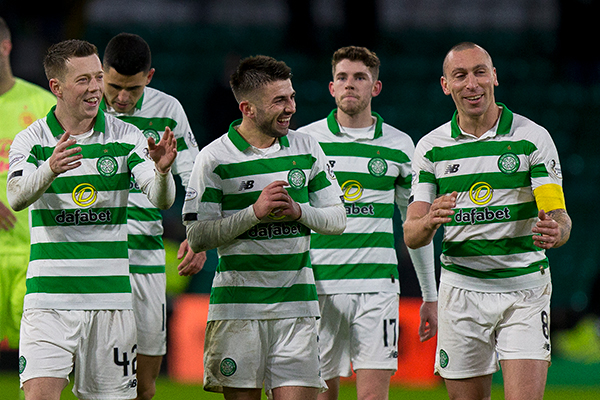 'Forgot KT already, GT is the man,' Celtic fans rave about left wing-back Greg Taylor

thecelticstar.com
Olivier Ntcham, like the two strikers, Taylor and Simunovic are all benefitting from the 3-5-2. He's not likely to be losing his place in the form he's in so others will have to be patient and wait their turn. Same goes for Moi and Jeremie who would have been first picks in the 4-2-3-1.
Anyway, Pittodrie, I'm driving up to this one, an early 8am start and looking forward to it. Think we'll win 3-1 with the two strikers getting back among the goals.
All comment here...