Seems fake news isn't new.
I was reading a book on the US Presidents and came across a little titbit that caught my attention on Yellow journalism, which I think was really just taking some facts then adding in a whole load of unsubstantial shite and calling the gash bit, freedom of speech.
Funny thing is one of the biggest fake news journalists was so popular he made millions. And his name is now associated with great literature awards.
Joseph Pulitzer
Although these days his name is somewhat synonymous with journalism of the highest standards, through association with the Pulitzer Prize established by provisions in his will, Joseph Pulitzer had a very different reputation while alive. After purchasing The New York World in 1884 and rapidly increasing circulation through the publication of sensationalist stories he earned the dubious honour of being the pioneer of tabloid journalism.


Peddling lies in public goes back to antiquity, but it is the with the Tabloid Wars of the 19th-century when it first reached the widespread outcry and fever pitch of scandal familiar today.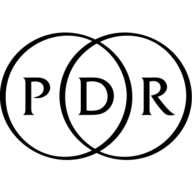 publicdomainreview.org