Suella Braverman claimed to be outraged because her is husband is Jewish. It's worth pointing out that under the legislation she is introducing her husbands family would have had to stay in Nazi occupied Europe and let themselves be murdered.
Asylum is legally enshrined in UN High Commision for Refugees (UNHCR) of which Britain is a signatory. There is no legal route to claim asylum from abroad. The only way to claim Asylum is to come here illegally.
The BBC claim to be impartial, check this out from Prof John Robertson from West of Scotland University.
By David Cromwell The BBC's 'Amazing Litany' Of Bias Coverage of the Scottish independence referendum, due to be held on September 18 this year, is a compelling example of the deep establishment bias of the corporate media. Some critics have characterised the BBC's coverage, in particular, as though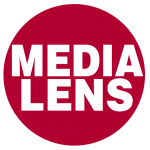 www.medialens.org
Last edited: